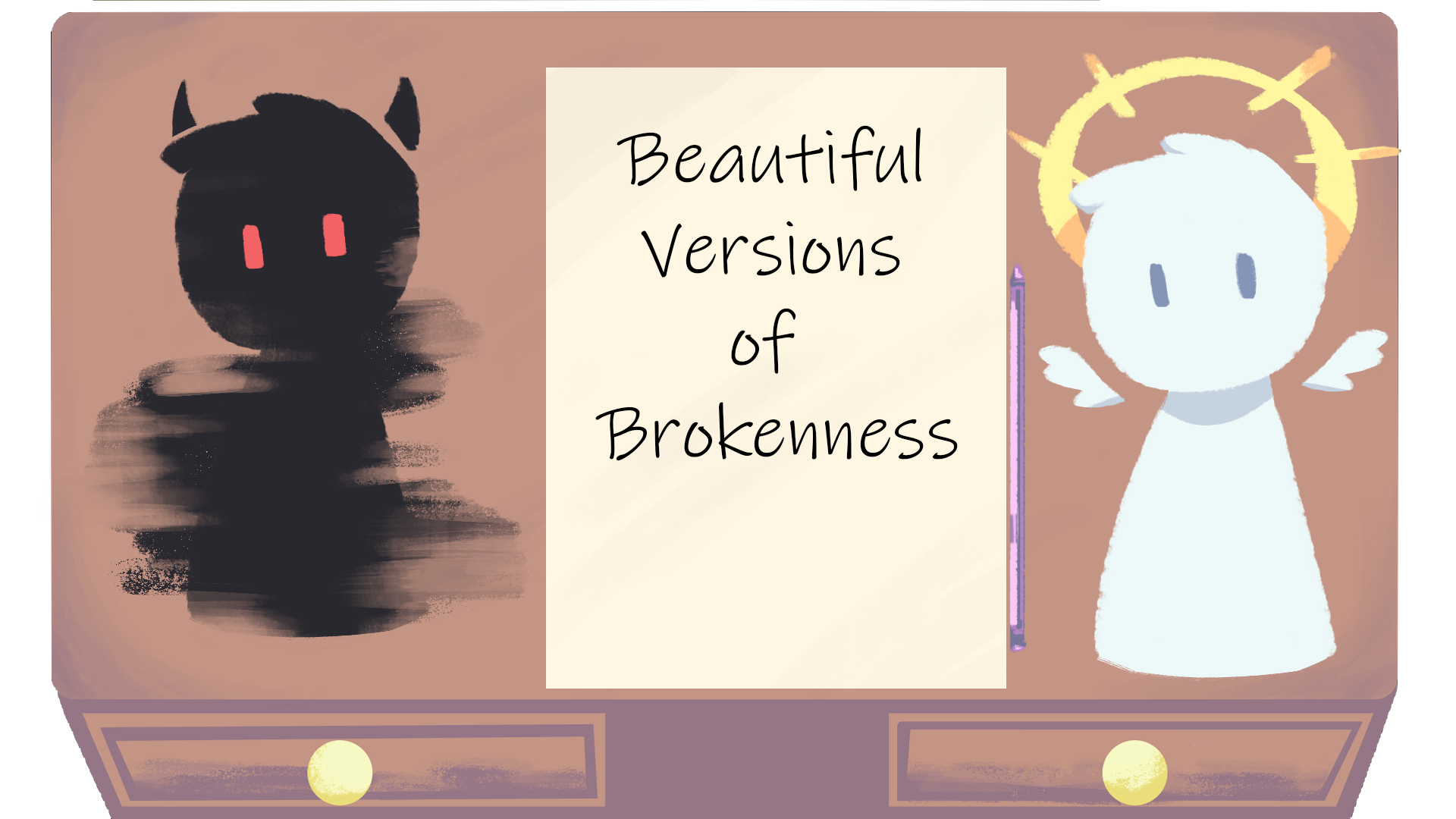 Beautiful Versions of Brokenness
A downloadable game for Windows and Linux
"There is no perfection, only beautiful versions of brokenness." - Shannon L. Alder
This game deals heavily with various aspects of anxiety and mental health. Please be aware of this before you download and play.
I created this to portray my personal experience with perfectionism and the 'darker' side of myself. At many points in my life, my perfectionism has acted as a wall, a physical barrier almost, that restricted me from doing and creating the things that I wanted. I wanted to make this game to work through some of these emotions, while also creating something that I hope resonates with others.
All art credit goes to Emily McGee. Find their twitter here, and their instagram here.
This game was made in five days to participate in the